What is your estimated functional age?
The AgeMeter® is a software which measures various functional biomarkers of aging, including memory, reactions, hearing, agility, decision speed, tactile sense, and lung function. Comparing scores by age and sex to norms, the AgeMeter® estimates a person's functional age vs their chronological age. Health care practices that focus on aging and aging researchers can use the AgeMeter® to confirm whether interventions actually cause a person to have the functional ability of a younger age.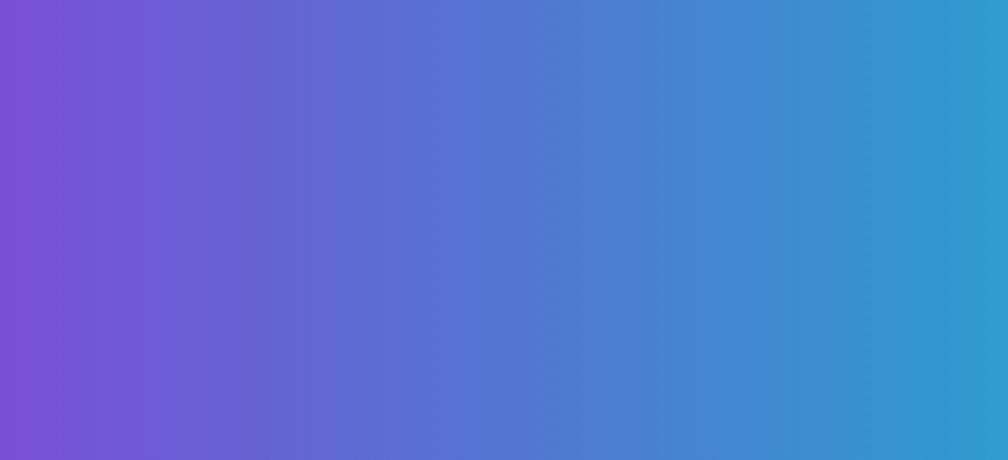 Backed by Industry Leaders
Our kit includes an iPad pre-loaded with the AgeMeter® app, oximeter, spirometer, and vibrometer to ensure you're ready to get started out of the box.
An intuitive design along with text and video prompts guide users through the tests without the need of oversight. Simply add your patient's details to get started.
Every test delivers a detailed report breaking down each biomarker result which can be saved or printed in a tap.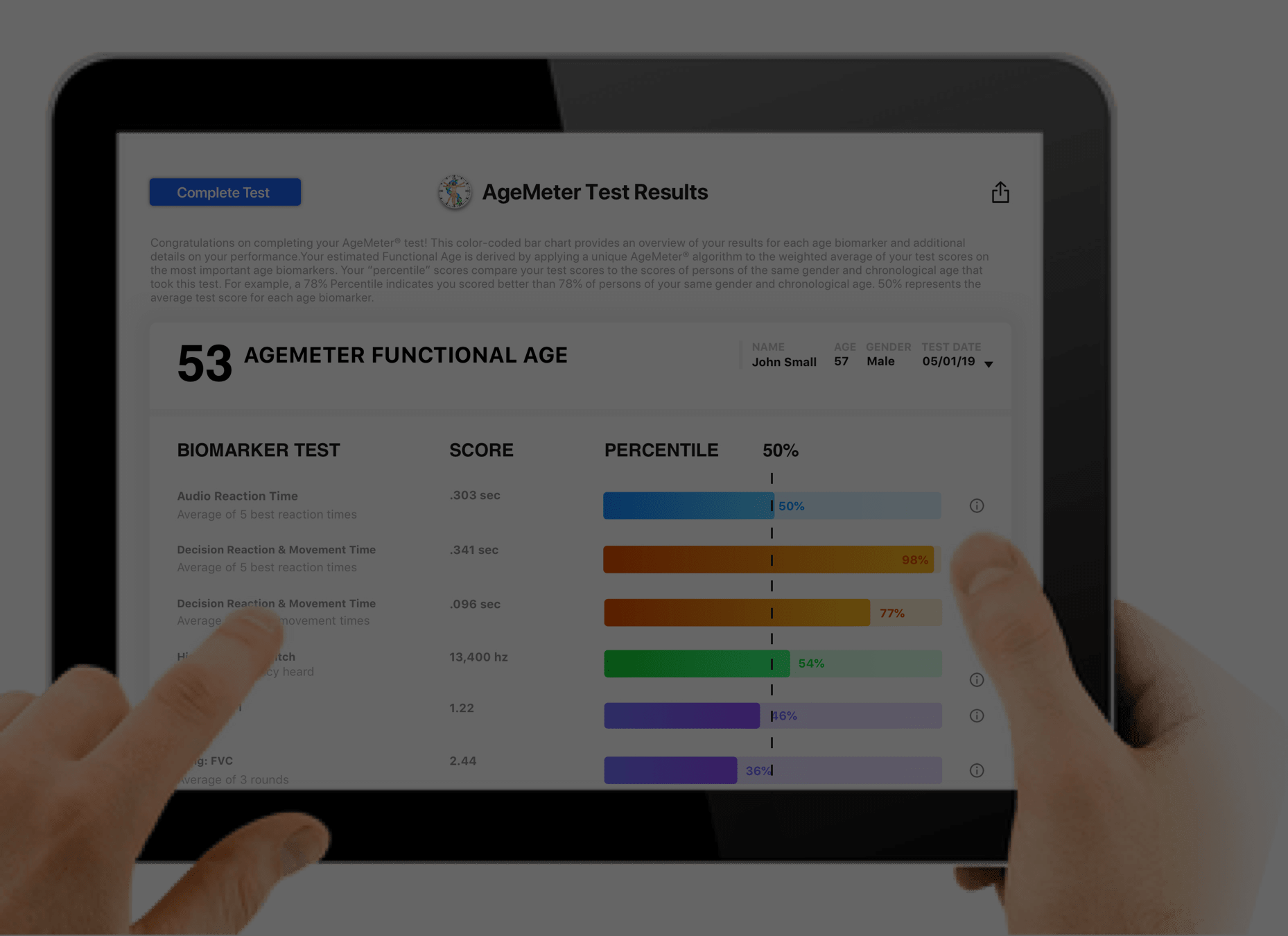 The Biomarkers
AgeMeter® measures the following biomarkers to estimate functional age:
Auditory Reaction Time

Highest Audible Pitch

Decision Reaction Time

Decision Movement Time

Lung Function: Forced Vital Capacity

Lung Function: Forced Expiratory Volume

Memory

Muscle Speed & Coordination

Vibrotactile Sensitivity

Visual Reaction Time

Visual Movement Time

Blood Oxygen Saturation
In addition to the 12 biomarkers above, several important health indicators are also included but not used in the functional age calculation:
Pulse Rate

Relative Fat Mass

Body Mass Index
Contact Us
Interested in learning more about the AgeMeter® and how it might fit your needs? We're here to help! Please tell us a bit about yourself and what you would like from us and we'll get back to you.